Groups are spaces that can be used to share documents, participate in online discussions, have one-to-one online meetings with other group members, and hold videoconferences. Each group has its own web page with a group title, description, logo, and group leader.
The community page will list all public groups that are joinable or groups that you are already a member of, sorted by most frequented. You can also toggle this list to be alphabetical.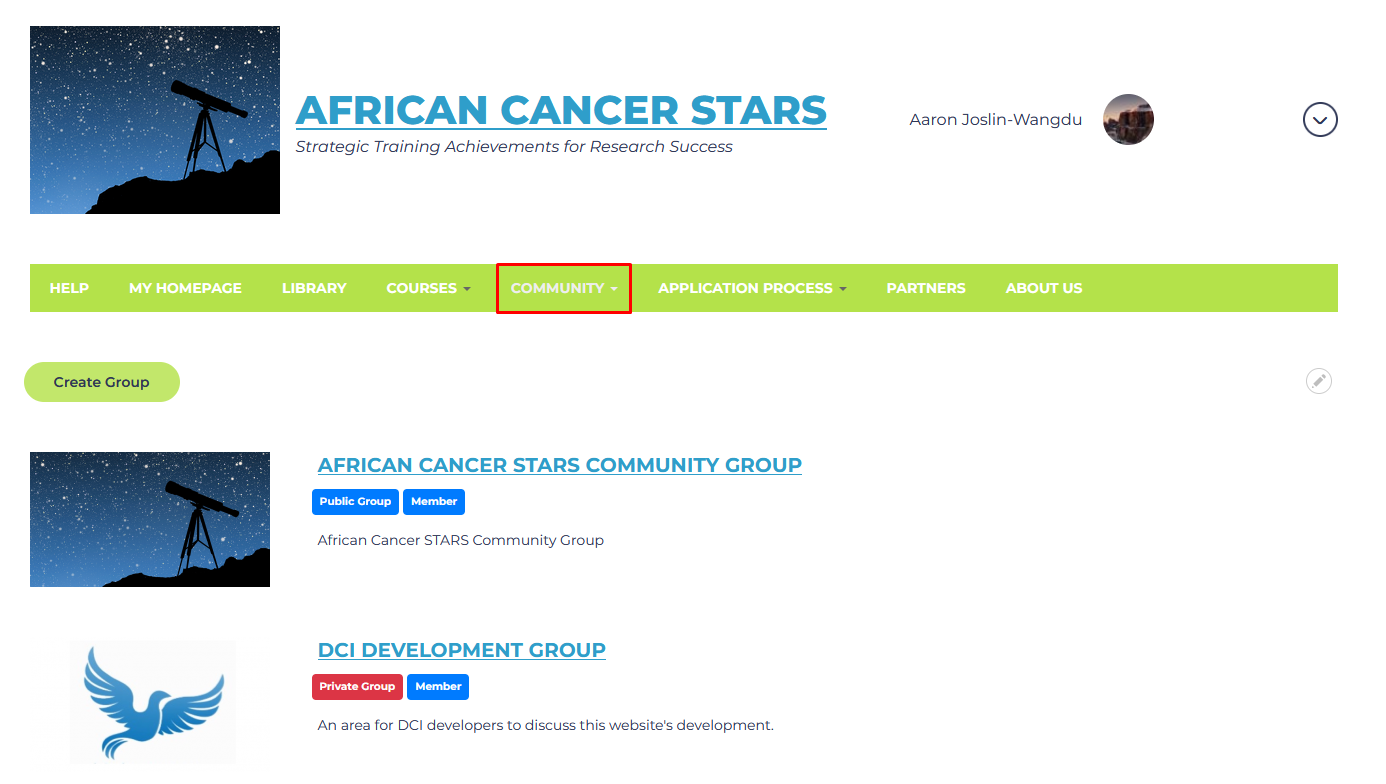 Groups can be public, such that any registered user can see the name of the group and request to join. Request to join a group can be moderated by a system or group administrator or not moderated. For groups that are request only, the group admin will receive an email whenever a user requests to join and can either approve or decline.
Groups can also be private meaning that they are not listed on the homepage and users can only be added by the group administrator or system administrator.  
The following sections go into further detail about the functionalities of groups. Click on a section to start learning.