Project Manager (PM) Track Trainees for Cycle One
Description
PROJECT MANAGER (PM) TRACK TRAINEES
CHRISTINE WAMBUI.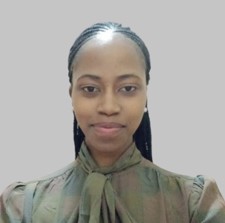 I am an adept project research assistant, with experience and keen interest in cancer research. My background is in Biochemistry, Molecular Biology & Oncology. Inspired to see Africa as a hub for cancer research excellence, I embarked on a journey to gain Project Management and Molecular Oncology expertise. My career has been centered around planning and execution of cancer research projects, which will ultimately contribute to region-relevant, better cancer outcomes. Currently, I am conducting studies and managing projects in KAPs of haematologic cancers, understanding oncogenic addiction pathways and genetic bases of hereditary cancers. 
EMMANUEL SOCHUKWUMA EZAKA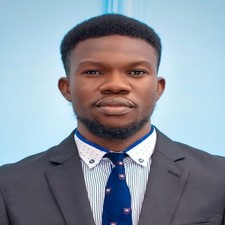 Emmanuel Sochukwuma Ezaka is a psychologist at Theresa Ohaeri Memorial Specialist Hospital, Owerri, Nigeria, with three years of experience in helping patients with major psychiatric disorders, adjustment-related issues, and general mental health. He holds a Bachelor of Science degree in general and applied psychology from Ebonyi State University, Abakaliki, Nigeria, and is currently a postgraduate student at the University of Nigeria, Nsukka.
Emmanuel is the organizer of the Women and Health Initiative, a rural health education campaign focusing on cancer education. He is an author and a researcher with a keen interest in general psychology and psycho-oncology research with numerous published and unpublished scientific papers. He is a peer reviewer at the Cureus Journal of Medical Science. Emmanuel became a member of the Association of Counseling Psychologists in Nigeria (ACPIN) with the zeal to become an expert in the field of psychology.  
GOODLUCK NCHASI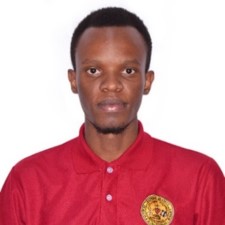 Goodluck Nchasi is a final year medical student at Catholic University of Health and Allied Science, Tanzania. Former research chairman for Tanzania Medical Students Association (TAMSA). He is an aspiring researcher and global health enthusiast with 11 publications in peer reviewed Journals including International Journal of Public Health, JCO Global Oncology and Journal of Medical Virology.
Goodluck is the 2022 winner for the NCD undergraduate grant funded by the Tanzania Diabetes Association and Muhimbili University of Health and Allied Science. He is also a D43 National Institutes of Health training grant recipient as part of the project management training track, that enabled him to travel to Duke University, USA to attend a 2-week project management training initiative in October, 2022.
IMMACULATE MBARUSHA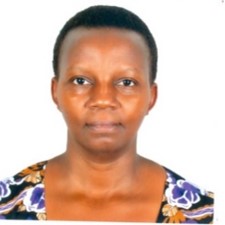 Immaculate Mbarusha, A Registered Comprehensive Nurse by profession, with a bachelor's degree in Community based development and a Master in Public health. Have been involved in research as Program Facilitator, Social Worker, Research Nurse and Coordinator/management on a variety of Health/Clinical Research and Public Health activities for over 17 years with 10 years of cancer research.
I am very passionate about Research and Public health.  Extremely grateful, being part of this STARS training which I anticipate will enhance my capacity as a Clinical Research Coordinator to diligently manage research Nationally, Regionally and Internationally.
ISMAIL LEGASSON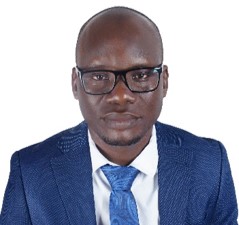 Mr Legason started a career in cancer research in 2011 as a study site supervisor and laboratory manager at Kuluva hospital, a small mission hospital in Northwestern Uganda. Working with a multidisciplinary team of cancer biologists, clinical scientists, pathologists, data scientists and project managers, Mr Legason drew inspiration from cancer research. He later moved to work at St Mary's hospital Lacor, Gulu, where he coordinated study recruitment in Northern Uganda in the NIH/NCI-funded Epidemiology of Burkitt Lymphoma in East African children or minors (EMBLEM) study. Between 2018 and 2019, Mr Legason worked as a regional technical officer for a USAID-funded malaria project in Northwestern Uganda before returning to work at St Mary's Hospital Lacor as a laboratory scientist and site coordinator for Aggressive Infection-related East African Lymphoma (AI-REAL) study. Mr Legason holds a bachelor's degree in biomedical science and a master's degree in molecular biology and public health epidemiology. He is currently pursuing a PhD in Oncology at the University of Oxford. His current research focuses on the role of viral infections in lymphomas, particularly the different Epstein Barr virus variants and risk for lymphomas, and how this knowledge can be applied to developing affordable diagnostic approaches. 
LEBOGANG T.  MOKOKWE.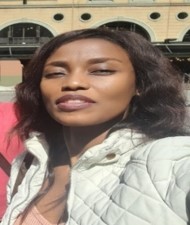 My name is Lebogang T.  Mokokwe. I am Senior Research Manager at Botswana -University of Pennsylvania Partnership. I have a degree in Business Systems, Masters in Information & Knowledge Management and currently doing my PhD in Information Science. I have over 5 years' work experience in areas such as qualitative data analysis, implementation science and continuous quality improvement in different health research projects, in a global health organisation. I am proud and grateful to be part of African Cancer STARS trainees and continue to learn and grown immensely through this program.
MARJORIE NTIWAA QUARCHIE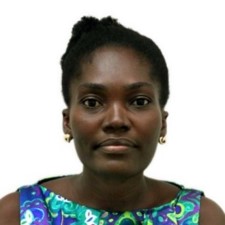 Marjorie Ntiwaa Quarchie is my name. I am a Principal Research Assistant at the University of Ghana School of Allied Health Sciences. Currently I am the Project coordinator of the MADCaP Korle-bu, Ghana chapter and also pursuing my PhD in Medical Microbiology at University of Ghana Medical School.
MOKGADI MAWELA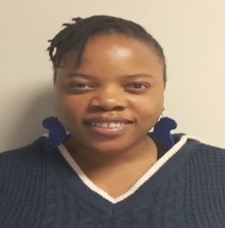 Mokgadi is a research study coordinator at Wits Health Consortium with 4 years of experience in the clinical research field. In her 4 years at Wits Health Consortium Mokgadi has been a Quality Control Assistant, Procurement administrator, and  Research assistant.
When she is not at work, Mokgadi is an avid reader and loves taking time out for rest or travel. Her long term goal is to become a Public Health specialist with a focus on Cancer research.
BRANDON A. NIYIBIZI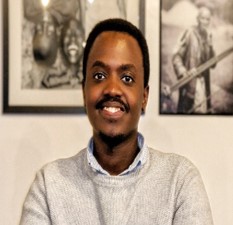 Brandon A. Niyibizi is a motivated young pharmacist dedicated to improving access to healthcare by all layers of his society and influencing positive community health outcomes. He has an extensive community engagement experience in areas of cancer health education, research, and health services access and equity. He holds a Bsc. In pharmacy from the University of Rwanda and is an alumnus of the Young African leadership initiative (YALI).
NONTLANTLA MKWANAZI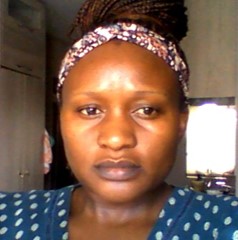 My name is Nontlantla Mkwanazi from South Africa, am currently employed by the Wits Health Consortium as a research assistant and a lab manager. My duties include processing and storing of all blood samples collected from participants in our different studies. I have been working in research for the past 10 years starting out as a volunteer in a breast cancer treatment unit. Been working within different breast cancer research projects that helped me grow in my career and personal life.
I am most passionate about education and community outreach programs. In which we aim to help educate our most vulnerable and poor communities about health awareness and prevention of most lifestyle diseases.  This is helping the health system identify bottlenecks that prevent such communities reaching out for help in time for them to get treatment.
OSINKOLU BABASANMI ADELEYE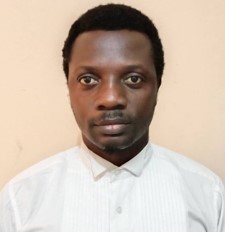 Osinkolu Babasanmi Adeleye is a seasoned Research Administrator saddled with budgets & contracts in the College Research & Innovation Management (CRIM) unit, College of Medicine, University of Ibadan (CoMUI), Nigeria. He is a very resourceful Administrator with a keen interest in research management and capacity building within and outside his institution. This he demonstrates through the meticulous discharge of his duty in providing technical support for CoMUI researchers and ensuring adequate budget development, invoicing and financial reporting for projects domiciled in CoMUI.
As a Research Administrator with over seven years of experience in budgets & contracts and an Independent Consultant, Babasanmi readily facilitates research training in grant's budget development and contract processes, and institution's due diligence processes for research project staff, research administrators and researchers within and outside CoMUI. Babasanmi's quest for knowledge and continued skillset improvement have sustained his relevance in the research space, and the experience hitherto has equipped him to effectively manage gaps in the Research Management space.
SEYNABOU DIOUF DIATTA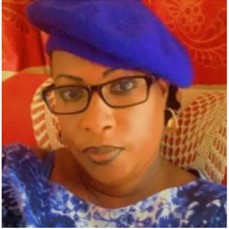 Seynabou DIOUF DIATTA combines work and studies; with the later enabling her to obtain both an Executive Assistant degree and further in 2019 a MBA in Project management.
For the past ten years, she has been instrumental in planning, hosting and organizing numerous seminars and conferences for the "Institut de Formation et la Recherche en Urologie et Santé Familiale" (IFRU-SF). She attended, several capacity building trainings including the West African regional training seminar on administration and management of funds raising for research studying organized by the National Institute of Health of the United States in Nigeria in 2012. From 2012 to 2014 she administered the Program of International Urological Training in Africa (PIUTA) Programm, a collaboration between AUA, SIU, EAU.
She participated in managing the Prostate Genetics Research in Senegal (PROGRES), a collaboration with the University of Pennsylvania and IFRU-SF. She Also manage the collaborative Research between Men Of African Descent Carcinoma Of The Prostate (MADCAP) for the IFRU-SF site. She is currently managing the International University Diploma in Endourology and the Urology Journal, Rev'Uro-Andro.
VICTOR AVHAVHUDZANI SHANDUKANI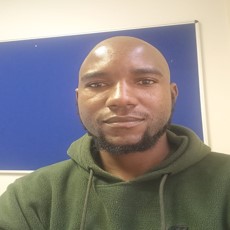 My name is Victor Avhavhudzani Shandukani. A holder of a matric (grade 12) certificate, I completed ICT Certification at Stanford computer and business college in 2009. I started working for Wits health consortium in 2014, and it was with them that I did the GCP (Good Clinical practice) training, PC (Project coordinator) training and had the amazing opportunity to attend ECHO (Extension for Community Healthcare outcomes) training at the University of New Mexico (UNM) in the USA.
I am currently working as a Project Coordinator for WHC at Chris Hani Baragwanath Academic Hospital in Soweto Johannesburg South Africa.I am one of 4 Individuals from WHC chosen to attend the PM training with the African Cancer Stars
Working with Patients has helped me to understand the importance of putting people first, we have this saying called Batho Pele which simply means People first. I am naturally creative and able to work under any circumstances. I am hard working, proactive and always have my work up to date.
SIPHE-SIHLE SIBIYA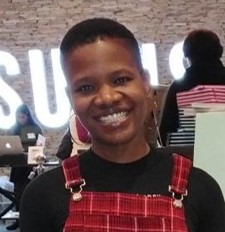 Siphe-sihle Sibiya Completed a FETC Project Management course with Believers Care Society Skills training center.Currently D43 PM Track with African cancer stars.Employment journey began with Ster-Kinekor Ticket Line as an inbound call center agent.
Worked in the Market Research Industry for years, at TNS Research surveys, Millward Brown and 21st Research consulting. At the peak of my Market research career I Supervised Projects for Major brands in Johannesburg, Durban and Capetown.Until 7 years ago, started working for Wits Health consortium as a data capture and with a lot of hard work and in house training am now Project Coordinator.
My long term goal is to be a part of research that changes lives and improves our public healthcare services.
THULISILE HLUBI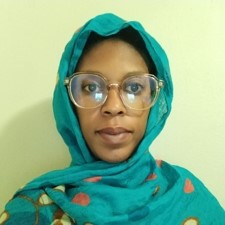 Thuli is an experienced field worker in research for the past 6 years. I possess a cheerful outlook and aiming to use my proven skills to effectively fill the study and research objectives. I have worked in clinics, Hospital and have done field work in disadvantage communities. Recruiting control and case interviewing, Capturing patient. I have also built healthy relationship with the clinical staff of Chris Hani Baragwanath Hospital as I have been working for the madcap study
 I have had higher certificate in Adult Education practitioner (UNISA), Project planning (e certificate). I spent my time off work with my family.
Licensing Information
All Rights Reserved