Principal Investigator (PI) Track Trainees for Cycle One
Description
PRINCIPAL INVESTIGATOR (PI) TRACK TRAINEES
ANGELA CHINHENGO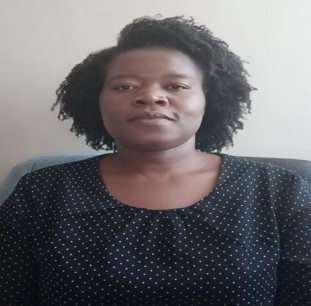 Angela Chinhengo is a well-trained Radiobiologist with a PhD in Radiobiology. She is a single mother residing in Cape town South Africa with her two children. Angela is a researcher in the radiobiology division at Stellenbosch university. She is passionate about cancer research and about capacity building for cancer research. Her research interests are Combination therapy, Immunotherapy, Non-conventional cancer treatment and their possible role in conventionally used treatment options. Growing up in rural Zimbabwe, Angela experienced both conventional and traditional forms of treating disease, this triggered a curiosity on the possibility of the treatment options influencing each other. She has been involved in cancer research since 2015 and her projects have led to publications of peer reviewed papers and presentations at national and international conferences. Angela is always looking for opportunities to learn and develop herself.
BENJAMIN ARKO-BOHAM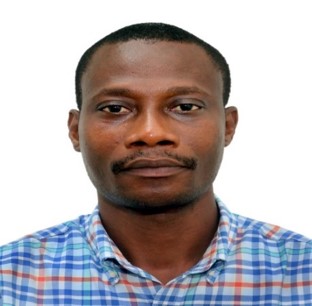 Benjamin Arko-Boham has a PhD in Human Anatomy, Histology and Embryology with specialty in Tumour Cell Biology from Dalian Medical University, PR China. He also holds Masters (Human Anatomy) and BSc (Zoology) from the University of Ghana where he has worked since 2007 as a fulltime faculty member and is involved in teaching and research. His research activities concentrate on cancer biology and biomarker detection with principal focus on breast cancer. He is interested in unravelling and understanding the unique genetic alterations and mechanisms underpinning the aggressiveness of African breast cancers. He also focuses on blood plasma studies for the identification of potential cancer screening, diagnostic and prognostic biomarkers. He has a number of publications to his credit and serves as reviewer for several academic journals and institutional ethics boards.
CLEMENT T. NARH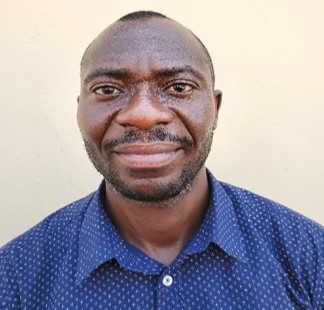 Dr. Clement T. Narh is an Epidemiologist-Statistician and Research Fellow in the Department of Epidemiology and Biostatistics, Fred N. Binka School of Public Health (BSPH), University of Health and Allied Sciences (UHAS). He is also a visiting scientist to the Environment and Lifestyle Epidemiology (ENV) branch of the World Health Organization (WHO) International Agency of Research Cancer (IARC), Lyon, France.  He was the first Clinical Research Coordinator at UHAS Research Center located in BSPH.  Until he joined the University, he was a senior data manager with the Dodowa Health Research Centre (DHRC). As a centre with international collaborations, he worked closely with other Health and Demographic Surveillance Sites (HDSS sites), Expanded Programme on Immunization (EPI) offices, African Intussusception Network, WHO/AFRO surveillance sites for diarrhoea and Invasive Bacterial Diseases (IBDs) among others. He is a consultant on the Comprehensive Health and Epidemiological Surveillance System being piloted by the INDEPTH Network in Nanoro HDSS, Burkina Faso.
ESTHER MAINA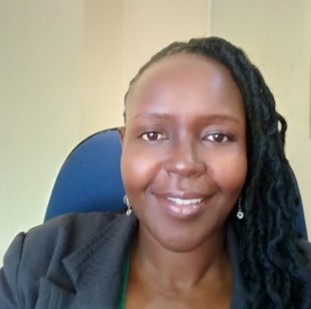 Esther Maina, a Biochemist (Essex University UK), with a PhD in Medical and Molecular Genetics (Birmingham University, UK). Prior to coming back home to Kenya, I was a CRUK (Cancer Research UK) Postdoctoral fellow at the Institute of Cancer Studies, University of Birmingham, UK. Presently, I am Senior Lecturer at the University of Nairobi and involved in the teaching of both the undergraduate and postgraduate students in Biochemistry, Molecular Biology and Genetics. I also supervise both MSc and PhD research projects in cancer research and I am involved in mentoring of High school students in matters S.T.E.M.
My research work Centers on Cancer, specifically, on anti-Cancer Medicinal plants with a view to elucidate the mechanisms of action of the phytochemicals. In 2020, I successfully applied for the Cancer Research Grant by National Research Fund-Kenya and was awarded for my proposal on Prostate Cancer, in which we are interested in identifying baseline Biomarkers for diagnosis and prognosis, for the Kenyan men with carcinoma of the Prostate. I am newly, a member of MADCaP (Men of African Descent with Carcinoma of the Prostate).
 Beginning 2022, I was privileged to be selected for the Principal Investigator track on the African Cancer STARS (Strategic Training Achievements for Research Success) research training initiative by Dana Farber Cancer Institute, where I have been exposed to international standard Grant writing skills and the ethics therein. I look forward to use the knowledge and experience that I have received from the training in my research work especially as I was recently selected to lead the Cancer Research Mega-consortium on cancer Biomarkers under the National Research Fund- Kenya. I look forward to writing successful proposal grants with my fellow researchers in STAR and my mentors, and push forward matters regarding the African Genome, specifically in my case, Cancer Research in the African population. The STARS training has been an eye opener and I am greatly honoured to meet fellow African scientists with a similar vision to turn Africa's dream of scientific research into a reality! "Asante Sana"
NNAMDI ORAH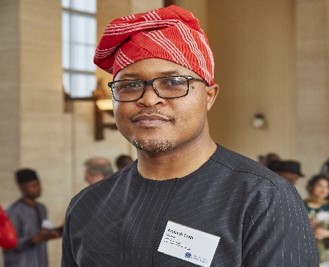 Nnamdi is a Consultant Histopathologist passionate about improving oncology outcomes in Sub-Saharan Africa and ensuring representation of African diversity in global cancer research. His areas of interest include breast, cervical and prostate cancer research. He is also involved in pioneering the use of telepathology through whole slide imaging in the region. 

He is currently a Consultant Histopathologist and Lecturer at the College of Medicine, University of Lagos where he teaches and inspires the next generation of medical professionals and research scientists. In future, he hopes that his research will contribute to the global body of scientific knowledge while solving Africa's unique cancer burdens.
OLALEKAN OLASEHINDE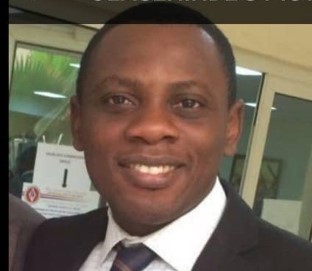 Dr. Olasehinde is Surgeon and a Senior Lecturer in the Department of Surgery at the Obafemi Awolowo University/Teaching Hospitals Complex Ile-Ife. He obtained his medical degree from the Obafemi Awolowo University and holds a Master's degree in Clinical Epidemiology from the Weill Cornell Graduate School of Medicine, U.S.A. He is a fellow of the West African College of Surgeons and the National Post-graduate medical college of Nigeria.
His research focus is on early cancer detection and development of innovative strategies for improved oncology outcomes in Nigeria.  He is co-Principal Investigator on various multi-institutional projects. Currently researching into the development of clinical pathways and strategies for achieving improved breast cancer outcomes in Nigeria. He is a recipient of the D43 AfricanCancerStars award.
RAHMAT ADETUTU ADISA
RAHMAT ADETUTU ADISA , PhD, is an Associate Professor of Biochemistry, working as an academic and researcher in the Department of Biochemistry, Faculty of Basic Medical Sciences, College of Medicine of the University of Lagos, Nigeria. She obtained a Bachelor of Science (Honors) in the Second Class Upper Division in 1994 at University of Ibadan in the Department of Biochemistry. She later had a Master of Science (1997), Master of Philosophy (2002) and Doctor of Philosophy degrees in (2009) from same Department and University.
Rahmat is an NIH/FIC D43 fellow in 2019 under the Emory-Nigeria Research Training Programme, and in 2020 under the Fogarty Bioethics training of the Centre for Bioethics. She is also a fellow of the OWSD since 2005. Dr Adisa is a membrane biochemist with research interest in interrogating the role of mitochondrial structure and functional indices in diseases especially liver cancer and the possible mechanisms of mitochondrial targeted therapeutics for mitigating the symptoms and oxidative cellular damage. She is actively involved in some collaborative research involving mitochondria and hepatology. She has published over 40 publications in reputable journals in the area mitochondrial toxicity, mechanistic actions of pharmacological agents and liver cancer based on her background training and expertise. Currently, she is a trainee on an NIH/FIC D43 training (D43TW010934) tagged the African Cancer Strategic Training Achievements for Research Success (STARS) program to train Principal Investigators and Project Managers to develop careers that can build capacity for cancer research in Africa.
YVONNE AYERKI NARTEY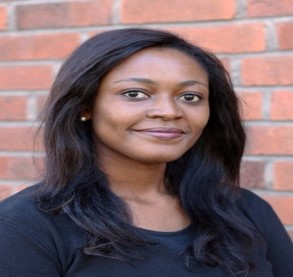 Dr Yvonne Ayerki Nartey is a physician specialist at the Cape Coast Teaching Hospital, Cape Coast, Ghana. She holds a PhD in Medical Epidemiology from the Karolinska Institute, Stockholm, Sweden, and is pursuing a fellowship in viral hepatitis elimination with the Coalition for Global Hepatitis Elimination. Her clinical research focuses on the risk factors and clinical outcomes of hepatocellular carcinoma (HCC) in sub-Saharan Africa. She is a member of the Africa Hepatopancreatobiliary Cancer Consortium (AHPBCC) and is working to establish the first AHPBCC biobank in Ghana.
Licensing Information
All Rights Reserved